Sugar Daddy 101: Vlogger teaches gold digging class
Sugar Daddies are targeted.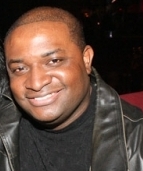 Blog King, Mass Appeal
OKLAHOMA CITY — A viral TikTok video shows relationship vlogger Jhenè Armani teaching a women's class on how to swindle a Sugar Daddy by inveigling him into draining his Cash App and PayPal accounts. It's her assertion retired geezers ain't nothing but walking ATMs who are easy to take advantage of. "So first thing you have to do is download Tinder," the gold digger explained. "Go into settings and then click on preferences and the age you're looking for is between 35 to like 65 because these younger men do not be having no coins. You need to be looking for an older, preferably Caucasian that looks like he's kinda lonely and needs some comforting. Just like that, you found one." Damn, that's cold. Social media reaction was wild. One commenter wrote, "Dang I've gotten scammed!!!" Another chimed in with, "I have a sugar daddy that wants no sugar. I just give him good conversation and, whenever I ask, he sends me money." A third viewer added, "SMH this is sad🤦🏾‍"
Western popsies can't find younger men to date so they're chasing older pimps and siphoning their mazuma.
Do you support this stratagem?
Watch Jhenè keep it 💯.
Share your thoughts.