Olivia Alexa explains toxic femininity & manipulation
Olivia explains toxic femininity.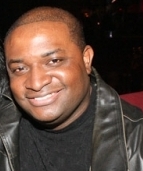 Blog King, Mass Appeal
ATLANTA — A viral video shows relationship vlogger Olivia Alexa accusing some women of using "toxic femininity" to manipulate men. "I think there's more behavior in modern society that can definitely be regarded as toxic femininity," she explained. "While ideologies like feminism have been fixated on tearing men down, they've created a new class of women with behaviors just as toxic as the ones they're so hell-bent on eradicating. Feminism promised women equal rights but left them halfway without giving them the responsibilities to accompany it. This created a batch of entitled women that ridicule men and their sacrifices while dismissing the massive responsibilities they shoulder. This disconnect is exactly what lies at the core of toxic femininity." Olivia said it's not uncommon for drama queens to toss out allegations to garner commiseration and support.
"A woman today knows she can completely ruin a man's life simply by opening up her mouth and spitting out an accusation," she said. "The downside of a society that's geared towards believing all women is that it gives women a certain level of power. And, like any other group with power, it's inevitable that some of its members will use it for bad. This is the current state of our society."
Olivia said more than 50 percent of women have a backup plan while still in committed relationships.
"This means that they have a Plan B in case their current relationship fails," she said. "Women initiate 70 percent of the divorces in America. When it comes to college-educated women, this number jumps up to 90 percent. And the other sad truth is a lot of times women create hurdles in letting fathers see and bond with their own children — a lot of whom they're paying child support on.
"All because a lot of them are still bitter from the man moving on with another woman or the man not wanting them anymore. This is what toxic femininity looks like. Women like this… use toxic femininity as a weapon to manipulate men… because they know that the law is softer on them. Toxic femininity is the result of turning genders against each other."
Damn.
Is there hope for Western relationships?
Are American women batshit?
Watch Olivia keep it 💯.
Share your thoughts.