Black teacher terminated because she hates Zaddy
Black teacher hates Zaddy.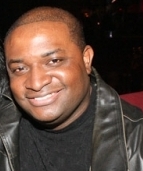 Blog King, Mass Appeal
MESQUITE — This week's "I F*cked Up A Good Job Award" goes to 29-year-old Danielle Allen — a black teacher in Mesquite, Texas — who was fired after she disseminated a diatribe via Twitter about her sister bangin' a white man. The self-proclaimed "Black Supremacist" also implored Pookie to kill Zaddy before admitting, "I enjoy being a racist." Dayuuummm! "Why shouldn't I hate White people," Danielle wrote. "Like I'm baffled as f*ck seeing a White man in my house. I can't believe it! This is supposed to be a NEGRO ONLY house. I'm so mad right now! I can't BELIEVE she has this cave dweller in my freaking house!!! Omg I'm trying to stay calm. She knows I'm a racist!!! Come and kill him for me… I promise I'll help you hide the body… Bring all 4 of your guns. MY SISTER LETTING ALL OF EUROPE TAKE TURNS ON HER!!! The disappointment I feel right now!!!"
"Our parents raised us better than this!!!" she added. 
The Mesquite Independent School District fired Danielle on Tuesday then released the following statement: "As of this morning, the employee is no longer a part of the Mesquite ISD organization and is not eligible for rehire. The highly offensive statements posted to her X account do not reflect the values and standards of Mesquite ISD, and the district condemns them in the strongest terms."
Danielle taught first grade at Thompson Elementary School. She's reportedly pissed at how Massa raped black women repeatedly during slavery while shipping their husbands and children off to other plantations; never to be seen again. Babygirl is equally incensed over the Black Wall Street Massacre and the Civil Rights Movement. Danielle said administrators originally told her she could keep her job before the court of public opinion coerced a sudden change of heart. They even laughed about it.
"They told me to delete the post, but my job is safe since I did not directly wish harm on all White people," she told reporters.
"They laughed and told me to watch what I say, and I'll be good to go."
Danielle said her sister's boyfriend resembles a gay Donald Trump supporter.
"That's super gay," she wrote.
Speaking of Trump…
It's been a rough few days relative to racial tension in America.
The Montgomery Riverboat Brawl transpired 24 hours after Trump held a rally there.
Now we have teachers wishing death upon Zaddy.
Lord have mercy.
Do you share Danielle's anti-swirl sentiment?
Should chocolate coochie belong to black men only?
Share your thoughts.