Whitlock slams weak men, claims they've got no balls

Whitlock slams weak males.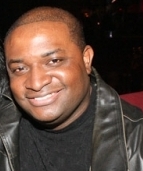 Blog King, Mass Appeal
NASHVILLE — A viral video shows "Fearless" host Jason Whitlock excoriating spineless men for allowing the Illuminati to emasculate them. Recently, actor Wayne Brady egressed the closet as a pansexual and R&B singer Ne-Yo retracted his apology to the Alphabet Mafia after saying there's no way in hell he'd let his son become a girl. Whitlock didn't mince words. He basically called y'all a bunch of bitches. It's his assertion this is no longer a man's world. "Shake them chains off man," Whitlock vented in a recent podcast. "Look at who's really controlling and manipulating you. And look at what the battle actually is about. We're in a battle of the sexes. This whole race thing is a gimmick so that you don't understand that your balls are being cut off, that you're being emasculated at every turn. That the world is telling you, 'You know how you deal with someone you disagree with?' Ignore 'em. Stick fingers in you ears and scream, 'Nananana!' Act like a little girl. Act like a child. Act like a P-U-S-S you know what. It's not manly. This whole world that they've designed for us. This culture that's been popularized for us. It's not manly."
Social media reaction was lock 'n' step. One commenter wrote, "I'm not going to lie, I didn't like Whitlock at first. But the more I listen to him, the more I'm starting to understand what he's trying to say. He is 100 percent right on this." Another chimed in with, "It's hilarious to see a dude trying to look tough wearing girl clothes 😂!!!" A third viewer added, "#MTGA: Make Testicles Great Again!" 
The Biden Administration is under fire for putting LGBT books in schools to indoctrinate children.
Do you agree with Whitlock?
Have too many men lost their balls?
Is it time for us to go out in public and kick some ass?
Watch Whitlock keep it 💯.
Share your thoughts.