Olivia: Men are overlooking women's top feminine trait
Olivia reveals women's top trait.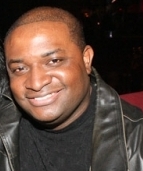 Blog King, Mass Appeal
ATLANTA — A viral video shows "Blueprint" author Olivia Alexa revealing the lone characteristic that truly defines a feminine woman and it's an admixture of camaraderie and ataraxy. Olivia also believes it's the reason so many bachelors are in pursuit of 304s and thots. "There's one thing that men are not being taught about a woman's femininity and it's leading them to chase around low-quality women," she explained. "There is one trait above all traits that defines a feminine woman. This one trait forms the core of what every man desires from the woman that he wants and that trait is her ability to be a man's peace. I believe this one trait forms the basis of a healthy reciprocity dynamic in a relationship." Olivia also said it's imperative more men form relationships and conjugal unions with women who have their back. External beauty is nice. A round derrière and plump embonpoint are indeed very cool. But internal bliss should take precedence. After all, everything that glitters ain't gold.
"A masculine man's life is defined by adversity," Olivia said. "He's built for battles in the outside world. Whether it be foraging for food in the ancestral days, fighting wars 100 years ago, or slaving away at work in the modern industrial world to provide for his woman and family. As a man, a woman who is truly your peace is one that can be your place of healing and rejuvenation at the end of the day."
"True synergy and bond in a relationship is developed only when a woman is secure enough in her femininity to complement your masculinity instead of competing with you," Olivia added. Social media reaction was mostly receptive. One commenter wrote, "I wish my ex-wife would've come across this video before all hell broke loose. Olivia said it in a way most of us men can't articulate." Another viewer added, "Delilah was extremely beautiful and full of drama. Samson found out the hard way and it ended up costing him his life."
Do you agree with Olivia?
Is peace more important than a fat ass and big titties?
Watch Olivia keep it 💯.
Share your thoughts.