Witchcraft vs Jesus Christ? Single women betray faith

Mo' women turning to witchcraft.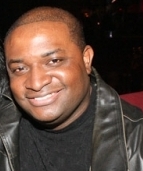 Blog King, Mass Appeal
ATLANTA — Uh-oh! Fellas, be careful. You could be under a spell. That's because a viral video shows Tarot card reader Chez Chardé elucidating why more women are espousing witchcraft in lieu of imploring Jesus Christ to succor the dating scene. It's her assertion many single ladies have prayed to God, begging for a prospective conjugal partner, only to copulate with Pookie & Ray Ray in a polluted dating market. Low success rates have desolate women turning to witchcraft instead. "Relationships are tanking. Less people are getting married. There's less support economically. Stress and anxiety," Chez said. "It's interesting how now you see women turning to different spiritualities that essentially makes them feel as if they're in control." Chez also mentioned something about women performing mystic rituals as a coping mechanism and "creating different potions that bring prosperity and good will" to combat a myriad of negative things they're experiencing in day-to-day life.
Social media reaction was hilarious.
One commenter wrote, "WOW! So that's why I'm seeing so many brooms in the Parking Lot………"
Another chimed in with, "Forget witchcraft: Try ACCOUNTABILITY👈……..🤣"
A third viewer added, "It's the Jezebel Spirit. Like Eve, our women are out of control."
Do love spells work?
Is a lack of faith responsible for unanswered prayers?
Watch the clip.
Share your thoughts.