Lizzo released nude video
Lizzo released a nude video.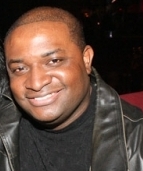 Blog King, Mass Appeal
LOS ANGELES — Corpulent songstress Lizzo (né Melissa Viviane Jefferson) damn near broke the Internet on Saturday when she shared a nude video with her 11.9 million Instagram followers. The diminutive clip shows a butt-naked Lizzo rubbin' herself down as she gazes seductively into the camera. One of her songs can be heard in the background. The plus-size vocalist is asking eligible bachelors to love every pound of her; fat booty and all. "If you love me… you love all of me," Lizzo, 33, captioned the video. "You dont get to pick and choose. We should be unconditionally loving of one another, starting with being unconditionally loving to ourselves. Take a moment today and think about the conditions we hold so tightly to that keep us from the freedom of true love. Do you really wanna be so tightly wound? Free yourself in love. You deserve it." Well, there's certainly plenty to love. No doubt about that. Lizzo weighs roughly 300 pounds. Social media reaction was mixed. One viewer wrote, "Thank you Lizzo girl. You bomb as hell."
Another added, "PUT SOME DAM CLOTHES ON!!! & GO ON A DAM DIET!!!"
Lizzo, a 3-time Grammy Award winner, is a stickler for body positivity.
But some people think she's bipolar.
Should men accept women the way they are?
Are you a sucker for a plump derrière and juicy embonpoint?
Watch the sexy video.
Share your thoughts.