Michigan's Juwan Howard slapped Wisconsin coach
Howard lost his cool.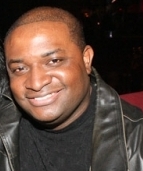 Blog King, Mass Appeal
MADISON, Wis — This week's "I F*cked Up A Good Job Award" goes to Michigan men's basketball coach Juwan Howard who bitch-slapped Wisconsin assistant Joe Krabbenhoft on Sunday in the handshake line. The assault transpired during Michigan's 77-63 defeat to Wisconsin. It was also captured on national television. CBS footage shows Howard having contretemps with Wisconsin coach Greg Gard. Then he put his finger in Gard's countenance before grabbing his sweater. That's when Krabbenhoft came to the rescue. Only problem is, instead of de-escalating the situation, Krabbenhoft added kerosene to the fire and got thwacked as a repercussion. An all-out brawl ensued. Howard told reporters Gard pissed him off when he called a timeout with 15 seconds left when Wisconsin led by 15.
"I didn't like the timeout they called, and I'm being totally honest with you," Howard explained. "I thought it was not necessary at that moment, especially with it being a large lead. … I thought that wasn't fair to our guys. And so that's what happened."
Wisconsin athletic director Chris McIntosh didn't mince words after the game. He was absolutely livid. "There's no room, no space for conduct like that in any competition, much less a Big Ten competition," McIntosh fumed. "The Big Ten takes pride in sportsmanship. The Big Ten takes pride in acting with class. That didn't happen today."
Howard, who's black, was suspended for the rest of the season.
Both Gard and Krabbenhoft are white.
Gard put his hands on Howard first.
Many people believe racism was involved.
Watch the bitch-slap.
Share your thoughts.
Juwan Howard throws a punch. pic.twitter.com/HiC3y7yKvG

— Jeff Goodman (@GoodmanHoops) February 20, 2022