Texas A&M: Sydney Carter "sexiest" coach of all time
Sydney Carter sexiest coach ever.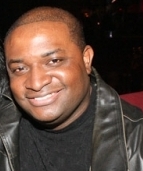 Blog King, Mass Appeal
COLLEGE STATION — Texas A&M's women's basketball team just gained a bunch of male fans including yours truly. That's because assistant coach Sydney Carter showed up against the Kentucky Wildcats donning the sexiest outfit in NCAA history… and Black History. The curvaceous damsel stimulated phalluses worldwide on February 7th when she shared courtside photos of herself dressed in a turtleneck, pink leather pants and clear stilettos. The only thing missing was a stripper pole. My penis is still perpendicular. Sydney told Yahoo Life, "I literally post every outfit." As fellas, we appreciate it. As a matter of fact, Sydney's confrères should mimic the wardrobe. But haters are gonna hate. Many vented their exasperation via social media.
One Twitter user wrote, "Is this outfit appropriate as a basketball coach?" Another chimed in with, "I'm not feeling it at all… she is coaching basketball. Looks like club gear and you want to be taken serious." A third viewer added, "Inappropriate period. She should get ticket/fine whatever." Several dudes rushed to Sydney's defense. "What's wrong with it???" a fan wrote.
"Moral of the story, shut up and let black women be great."
Sydney is not only a coach, she's a recruiting coordinator.
Is her attire inappropriate?
Should female coaches be allowed to dress sexy?
Watch Sydney defend her provocative wardrobe.
Share your thoughts.