Social media comic raps during city council forum

Alex Stein put on a show.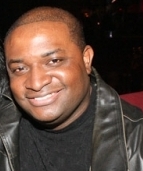 Blog King, Mass Appeal
PLANO, Texas — We've seen some crazy sh*t since COVID hit. But this takes the cake: Social media humorist Alex Stein, whose proclivity entails hijacking municipal forums, set the Internet ablaze on Tuesday when he performed a rap song in support of Ukraine during a city council meeting. The anti-Russian freestyle went down in Plano, Texas. It was also captured on video. Instagram Live footage shows Stein spittin' bars; much to the chagrin of civic leaders in attendance. "Hello council, my name is Prime Time 99 Alex Stein, and I have a little presentation for you today," he said. "I have a little audio accompaniment. I hope you guys like my flavor." While encircled by council members, Stein played a beat from his cell phone and let it rip.
"Gas prices are way too high, Putin's got to die, put a bullet in Putin's head. Yeah, that's what I said," he rapped. "Putin is a bad racist, put him in the ground, white or brown when I'm in Plano town. Zelensky, is a VIP, Ukraine and I go insane. Put a bullet in Putin's brain. You know that is the plan. I'm a Zelensky stan."
Stein also called himself a "pimp on a blimp."
The council wasn't impressed.
You can tell they wanted to boo his ass.
Only two people clapped and they were probably his friends.
Watch Stein perform "Going Insane for Ukraine."
Share your thoughts.