My 600-Lb. Life: Dr. Now terminated over lawsuits
Dr. Now fired by TLC.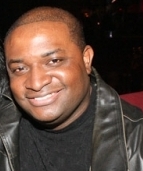 Blog King, Mass Appeal
HOUSTON — You can stick a fork in Dr. Now's television métier because it's done. The Bariatric surgeon received a pink slip from the TLC reality series "My 600-Lb. Life" after several of his morbidly obese patients filed malpractice lawsuits. The insurance company is also sick and tired of remunerating the pro bono surgeries Dr. Now performed and, rumor has it, the 77-year-old Iranian was jettisoned and no longer has coverage. It should be noted, cast members weigh anywhere from 500 to 600 pounds which means they're already sick and/or near their cessation. Dr. Now (né Younan Nowzaradan) was simply tasked with trying to rescue their corpulent asses. Right now, more than a dozen patients are SOL because the insurance company eschewed footing the bill for their surgeries and finding another carrier is damn near impossible because they're so fat.
Not to mention Dr. Now's practice is located in Houston, Texas which means some of his patients may have to relocate to continue ignoring their diet with a new physician. Social media reaction was mixed. One fan wrote, "Dr. Now is old and he needs to retire. He had his good years. Life goes on." Another added, "The show isn't going to be the same without Dr. Now. Ugh. Hopefully he'll get everything straightened out and he'll be back."
Will you miss Dr. Now?
Should TLC replace him with Dr. Charles Proctor?
Share your thoughts.