Pitcher tackles opponent following homerun blast

Pitcher levels base runner.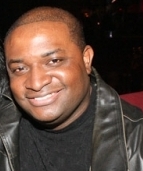 Blog King, Mass Appeal
WEATHERFORD — "You got knocked the f*ck out!" Police in Weatherford, Texas are investigating after a college baseball pitcher knocked the sh*t out of an opposing player because he gave up a homerun. Talk about poor sportsmanship. The blindside hit transpired in the sixth inning of a game between Weatherford Junior College and North Central. It was also captured on video. Television footage shows Weatherford pitcher Owen Woodward tackling North Central's Josh Phillips as he rounds third base. Owen hit the dude so hard, his helmet flew off. A bench-clearing brawl quickly ensued. Owen, who plays linebacker on the football team, is obviously a sore loser and he couldn't stand watchin' someone celebrate a homerun off him.
Josh talked a bunch of sh*t after hitting the homer.
Social media reaction was insane. One viewer wrote, "Beautiful! I bet the batter shuts his yap after that hit." Another chimed in with, "There goes his ERA and WHIP, but he does get credit for the first open field tackle in baseball history." A third observer added, "That boy is in the wrong sport! 😂 🏈" Owen was kicked off the team. Josh received a 2-game suspension for taunting.
Watch disturbing footage.
Share your thoughts.