NFL veteran Cam Newton eviscerates 'Bad B*tches'

Cam slams bad bitches.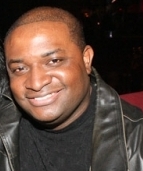 Blog King, Mass Appeal
CHARLOTTE — Quondam Carolina Panthers quarterback Cam Newton is catchin' hell after he said "bitches" need to learn how to cook and shut the f*ck up. The 32-year-old signal-caller elucidated women's role in society during Sunday's episode of Barstool's Million Dollaz Worth of Game podcast. "I had a perfect, a perfect example of what a man was in my life by my father," Cam recalled. "My parents have been together for 36, 37 years now and it's a beautiful thing. I grew up in a three-parent household: my mom, my father, and my grandmother. And I knew what a woman was, not a bad bitch. A woman." Cam then drew a juxtaposition between a bad bitch and a woman. "A bad bitch is a person who is just, you know: 'Girl, I'm a bad bitch, I'm doing this, I'm doing that. I look the part but I don't act that part,'" he explained.
"And there's a lot of women who are bad bitches, and I say bitches in a way not to degrade a woman, but just to go off the aesthetic of what they deem is a boss chick. I think a lot of times when you get that aesthetic of: 'I'm a boss bitch, Imma this, Imma that.' No, baby. But you can't cook. You don't know when to be quiet. You don't know how to allow a man to lead."
Cam went on to say an ideal woman is someone who knows how to "cater to a man's needs."
He also implored "men to start being men." 
Kayla Nicole, the black girlfriend of Kansas City Chiefs tight end Travis Kelce, slammed Cam on Twitter.
"A lot of y'all wanna be with your Mama. And it shows," she wrote.
Ouch!
Do you share Cam's sentiment?
Is it time for men to portray masculinity and women to act feminine?
Watch the podcast.
Share your thoughts.