LeBron's son took a pretty blonde to his junior prom
Bronny down with the swirl.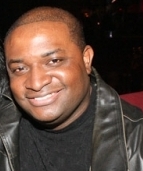 Blog King, Mass Appeal
LOS ANGELES — Bronny James, son of NBA star LeBron James, took a prepossessing white chick to his high school prom and black folks are pissed. All hell broke loose when Bronny's mom, Savannah, disseminated photos of her son's indelible night on social media. Bronny, 17, was debonair in flamboyant black and blue finery. He and his blonde date pulled up to the event in a custom-print Mercedes worth hundreds of thousands of dollars. Bronny treated baby girl like a princess. Social media reaction was vicious. One person wrote, "He grew up around rich white people. What the f*ck you expect?" Another chimed in with, "You shouldn't seriously date anyone who wouldn't date you if you didn't have fame and money. If he was just a regular kid this white girl wouldn't give him the time of day. Why would you want to be with someone like that." A third person added, "Only white chicks can get a rich black man."
Quondam NFL quarterback Robert Griffin III, who exclusively dates white women, conveyed a tweet in defense of Bronny's interracial dalliance. "LEAVE THESE KIDS ALONE!" Griffin wrote. "People clowning Bronny for his prom date are just miserable. Let them enjoy their day." Bronny's prom date, who's also 17, has already been labeled a gold digger by trolls.
Are you happy for Bronny?
Is his date with Becky emblematic of a larger societal trend?
Watch the report.
Share your thoughts.