Black athletes are finally remunerated, Whites mad

White coaches hate new rules.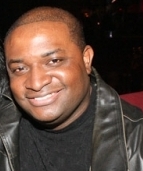 Blog King, Mass Appeal
TUSCALOOSA — A wise man named Deion 'Prime Time' Sanders once said, "Must be the money!" In case you didn't know, there's a mutiny transpiring in college sports and elderly white coaches are pissed. That's because after decades of working for free on Massa's… um… I mean the NCAA's plantation, negro athletes have garnered manumission in the form of name, image and likeness (NIL). Sh*t, it's about damn time! Now we need black owners in the NFL and NBA so they can initiate cash flow in urban communities. Yessir… much to the chagrin of Alabama football coach Nick Saban, the clueless black athlete is finally cashing in. Scholarships be damned, that 'play for free' bullsh*t is history. Coaches at Texas A&M realize that and they're exploiting NIL big-time. The Aggies secured the nation's number one recruiting class as a byproduct of remunerating every negro in sight. Saban, who signed the nation's No. 2 recruiting class, ain't used to finishing second. Now he's hatin' like a mofo.
"I know the consequence is going to be difficult for the people who are spending tons of money to get players," Saban told reporters. "You read about it, you know who they are. We were second in recruiting last year. A&M was first. A&M bought every player on their team. Made a deal for name, image and likeness. We didn't buy one player. Aight? But I don't know if we're going to be able to sustain that in the future, because more and more people are doing it. It's tough."
When he found out what Saban said, Texas A&M coach Jimbo Fisher blew a gasket.
"We never bought anybody," Fisher retorted during his press conference. "No rules are broken. Nothing was done wrong. It's a shame that you've got to sit here and defend 17-year-old kids and families and Texas A&M. Because we do things right. We're always going to do things right. We're always going to be here. We're doing a heck of a job."
"It's despicable that a reputable head coach can come out and say this when he doesn't get his way," Fisher continued.
"The narcissist in him doesn't allow those things to happen. It's ridiculous when he's not on top. Some people think they're God. Go dig into how God did his deal. You may find out … a lot of things you don't want to know. We build him up to be the czar of football. Go dig into his past, or anybody's that's ever coached with him. You can find out anything you want to find out, what he does and how he does it. It's despicable."
Saban also accused Jackson State coach Deion Sanders of paying a recruit seven figures to sign a National Letter of Intent. Needless to say, they won't be doing anymore Aflac commercials together. "Jackson State paid a guy $1 million last year who was a really good Division I player to come to their school," Saban vented.
"It was in the paper, and they bragged about it. No one did anything about it."
A pissed-off Sanders tweeted a splenetic clap back.
"You best believe I will address that LIE Coach SABAN told…," Sanders wrote.
"I was awakened by my son @ShedeurSanders that sent me the article stating that WE PAYED @TravisHunterJr a Million to play at @GoJSUTigersFB ! We as a PEOPLE don't have to pay our PEOPLE to play with our PEOPLE."
Sanders is basically saying HBCUs aren't obligated to endow African Americans because blacks support blacks.
Saban ain't the only Caucasian skipper pissed at the new rules.
Hall of Fame coaches Roy Williams, Mike Krzyzewski and Jay Wright basically said 'f*ck it' and quit.
First a black president.
Now negroes are callin' shots throughout intercollegiate athletics.
The world has definitely reached its cessation.
Watch Saban talk sh*t.
Share your thoughts.