Haskins was drunk, high during time of his death

Haskins was drunk & high.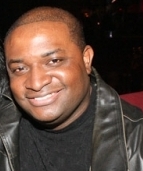 Blog King, Mass Appeal
FORT LAUDERDALE — Now we know why he did what he did. Deceased NFL quarterback Dwayne Haskins was drunk and high at the time of his quietus according to a toxicology report released by the Broward County Medical Examiner's Office in Fort Lauderdale, Florida. Haskins, who played for the Pittsburgh Steelers, was struck by a garbage truck on April 9th. He was 24. The inebriated signal-caller tried to dart through freeway traffic on foot (à la Frogger) after his vehicle ran out of gas. The autopsy, which contains two separate samples, shows Haskins had blood alcohol concentrations (BAC) of 0.20 and 0.24 — roughly 3 times Florida's legal limit of 0.8. The medical examiner also found traces of ketamine (Special K) and norketamine in Haskins' system. Those drugs are the equivalent of horse tranquilizers which means Haskins was higher than Snoop Dogg at the BET Awards.
Not to mention Haskins had a prepossessing courtesan in the car who wasn't his wife.
So it appears he cheated.
Social media reaction was vicious. One person wrote, "Getting drunk and trying to play Frogger on a freeway never ends well." Another chimed in with, "Ketamine is a pet tranquilizer. I've done it before and that sh*t doesn't play around. Ketamine with a .24 bac? I'm surprised he was able to walk." A third person added, "He got that Special K in him & started thinking he was made of steel….. lol!!"
After toxicology results were released, Haskins' widow — Kalabrya Haskins — released a statement through her lawyer. "On behalf of Dwayne's wife, his family, and his memory, and on behalf of the truth, we respectfully request and pray for privacy, for patience, and for the public to withhold any judgment during this period while the law enforcement authorities continue to investigate and conduct their important work," the statement read.
Haskins, the 15th overall pick in the 2019 NFL Draft, was labeled a bust.
Dallas Cowboys legend Gil Brandt said "he was a guy that was living to be dead."
Are you shocked at the autopsy results?
Should Haskins' death be ruled a suicide?
Share your thoughts.