Hot Ones: Queen Latifah begged Jesus for mercy
Latifah reduced to tears.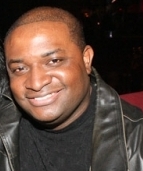 Blog King, Mass Appeal
LOS ANGELES — Grammy winner Queen Latifah evoked the name of Jesus while becoming the latest sacrificial lamb to appear on the popular YouTube series "Hot Ones" to answer questions for 20 minutes while masticating a plate of spicy hot wings. The 52-year-old rapstress joined "First We Feast" host Sean Evans to promote her new Netflix drama "Hustle" starring Adam Sandler and Juancho Hernangomez. She also recounted fond memories of late rap star Tupac Shakur before reminiscing about her lesbian role in F. Gary Gray's "Set It Off." However, all hell broke loose when Latifah ingested a wing drenched in Kansas City's "Da'Bomb Beyond Insanity Hot Sauce" which contains a hellish 135,600 Scoville units. "Jesus, take the wheel," Latifah wailed as her eyes began to water. "I got a show called 'The Equalizer.' But today I might have met my match."
Do you plan to watch the queen's new movie?
Will she survive the wings of death?
Watch the show.
Share your thoughts.