Ciara is catchin' hell for twerking at gas station

Ciara loves to twerk.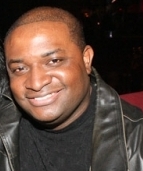 Blog King, Mass Appeal
DENVER — Gas and food prices are so exorbitant, Ciara was relegated to twerking on a Ford Bronco to afford 'em. Decorum be damned, the "1, 2 Step" singer set the Internet ablaze when she disseminated a music video that shows her thottin' it up… with her single friends… at a gas station… outside a Wendy's restaurant. Lord have mercy. Ciara, ex-girlfriend of Future and wife of Denver Broncos quarterback Russell Wilson, told fans she was merely promoting her new single "Jump." But, at age 36, is twerking really necessary? Besides, Ciara is married to an NFL star and she's a proud mother of three. Propriety should take precedence, right? Social media reaction was sweet-and-sour. One viewer wrote. "You know the old saying: Can't turn a ho into a housewife. Many have tried and they all end up fried… Ciara wanted to be Aaliyah but she always had low class characteristics."
Another fan chimed in with, "She's twerking because she got a great husband and he's a great father. Twerking is not cheating. Get a life. 💯💯💯❤️❤️❤️💯💯💯❤️❤️❤️❤️❤️❤️" A third observer added, "Did Wendy's pay her? Anyway, it looks like she cares more about herself and her career than Russell Wilson's name and image. Not surprising with today's modern women." Rumor has it Russell is mortified. But he's too much of a simp to censure Ciara's deportment.
Russell, 33, and Ciara are supposed to be devout Christians.
Does the video warrant approbation?
Is Ciara experiencing a midlife crisis?
Watch the twerkfest.
Share your thoughts.