Orlando Brown said he & rapper Bow Wow had sex
Orlando targeting Bow Wow.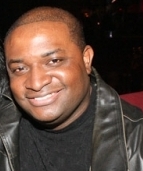 Blog King, Mass Appeal
LOS ANGELES — First he said Nick Cannon gave him head. Now Orlando Brown claims he enjoyed feral copulation with Bow Wow. During an appearance on comedian Funny Marco's podcast, the "That's So Raven" actor proclaimed the 35-year-old rapper has "some bomb ass p*ssy." Um… only problem is Bow Wow is a dude and men lack vaginas. So Orlando is obviously lying unless he's insinuating Bow Wow is a tranny. "I ain't got a problem with Lil Bow Wow," Orlando told Kansas City native Marco. "Lil Bow Wow got some bomb ass p*ssy." It should be noted the quondam Disney star was high as hell during the chinwag. You can see him tweaking. Orlando must've also had the munchies because he masticated a candy bar like it was an Outback steak. Bow Wow turned a deaf ear to the comments initially. But when the video went viral, he had to to clap back.
Or look like a homo.
"Since when legends GOT TO speak on f*ckery?" Bow Wow tweeted. "Im filming my new tv show as we speak and preparing for a sold out show at the o2 arena for the millennium tour in London…Ima 35 yr old father i dont play them type games. You do know this bow u talking to right. I AM A BOY DAMON."
Bow Wow also said nobody cares about what Orlando has to say because he's a junkie.
"Nobody taking him serious," he tweeted.
"It's sad because he had potential to be great. It's sad. Dem drugs!" 
In Orlando's defense, Nick Cannon nor Bow Wow denied having sex with him.
Still, Orlando better chill before someone remunerates a hitman.
Watch the disturbing interview.
Share your thoughts.