Warriors finish off Celtics, crowned NBA champions
Warriors are world champs.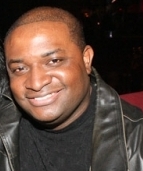 Blog King, Mass Appeal
BOSTON — The Golden State Warriors win world titles 50 percent of the time. That's because for the fourth time in eight years, they're NBA champions. Steph Curry scored 34 points on 12-of-21 shooting. Draymond Green damn near registered a triple-double with 12 points, 12 rebounds and 8 assists. And quondam Kansas Jayhawk Andrew Wiggins contributed 18 points, 6 rebounds, 5 assists, 4 steals and 3 blocks to help the Warriors finish off the Boston Celtics 103-90 Thursday night in Game 6 of the NBA Finals. It's their first title since 2018. They also won it in 2015 and 2017. Two years ago, the Warriors owned the league's worst record. Now they're back on top. "We found a way to just get it done," said a tearful Curry after his team accepted the Larry O'Brien Trophy and celebrated on Boston's home court. "It's part of a championship pedigree, our experience. We built this for 10-11 years. That means a lot when you get to this stage."
Klay Thompson, who took 2 years off to rehab a torn ACL and Achilles injury, echoed a homogeneous sentiment. "It all paid off," he said. "It was dog days, a lot of tears shed… You knew it was a possibility, but to see it in real time… It's crazy." As the proverbial cherry on top, Curry was crowned Finals MVP for the first time. His hall of fame métier is now complete. "Finally got that bad boy," Curry said, referring to the MVP trophy. "It's special… Everybody mattered in that process."
The Warriors are already presumptive favorites to win next year's NBA title.
Will the dynasty continue?
Do you smell a repeat?
Watch highlights and interviews.
Share your thoughts.