Instagram star Gena Tew revealed AIDS diagnosis
Gena Tew diagnosed with AIDS.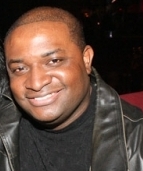 Blog King, Mass Appeal
NEW YORK — A viral video shows Instagram model Gena Tew revealing she has AIDS. The debilitated damsel, who weighs 65 pounds soaking wet, was spotted egressing a hotel with "Wild 'N Out" host Nick Cannon who recently said 80% of women have malodorous coochies. Gena also gave up the ass to R&B singer Chris Brown, model Tyson Beckford and several others in the entertainment industry. So you know they're nervous as hell. A doctor told Gena she's had the malady 8 to 10 years. That means anybody she's copulated with is possibly infected. Gena, 25, can't recall who gave her HIV. "In that time frame, I was living in New York City and was homeless," she said. "I did get raped a couple of times but it's not something I like to talk about, I have had a couple free tattoos so it could have been a dirty needle, I don't know. Do I know any one of those people? No. Did I say anything when those things happened? No. Because I was naive and I was stupid and I was young."
Gena can no longer walk and she's sedentary in a wheelchair.
Do you think Nick, Chris and Tyson should get checked for AIDS?
Should smelly vulvas become the cynosure of unhygienic popsies?
Watch explosive footage.
Share your thoughts.