Marvel Studios' Wakanda Forever teaser is released
Black Panther now a female.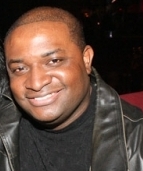 Blog King, Mass Appeal
HOLLYWOOD — Marvel Studios released the teaser for "Wakanda Forever" and fans are pissed because the original Black Panther, Chadwick Boseman, died two years ago from derrière cancer and Letitia Wright — who plays King T'Challa's kid sister, Shuri — is rumored to take over the throne as the female variant of the Feline Avenger. Not to mention there's hardly any black men in the trailer. Here's something else to keep an eye on: Tessa Thompson's Valkyrie was crowned King of Asgard instead of Queen in "Thor: Love and Thunder." which makes you wonder if the new Panther will garner such a masculine depiction. The woke sequel also features archvillain Namor the Mexican Sub-Mariner (Tenoch Huerta) coupled with the return of Nakia (Lupita Nyong'o), Okoye (Danai Gurira) and Queen Ramonda (Angela Bassett).
Martin Freeman's Everett Ross is back as the token white guy.
There's no sign of my n*gga Erik Killmonger.
Social media reaction was fierce.
One viewer wrote, "There better not be one scratch of homosexuality in this film."
Another fan chimed in with, "If there really was a Wakanda, most of the people would have Monkey Pox, AIDS, or Ebola." A third observer added, "So they gonna have a female Black Panther??? Damn, they're gonna ruin this movie." If you recall, film critics implored director Ryan Coogler to recast T'Challa instead of using a female protagonist as Black Panther. Do you agree?
Watch the emotional teaser.
Share your thoughts.