Will Smith finally apologizes.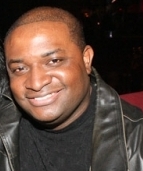 Blog King, Mass Appeal
HOLLYWOOD — A viral video shows Will Smith apologizing to Chris Rock for smacking the sh*t out of him at the Oscar Awards. The bitch-slap transpired in the aftermath of Chris cracking a G.I. Jane joke about Jada Pinkett Smith's baldhead. The 50-year-old actress suffers from Alopecia Areata. I swear, every time I see Jada it makes me wanna shoot pool. Will, 53, reached out to Chris multiple times. But to no avail. "Chris, I apologize to you," the cuckhold said while gazing into the camera. "My behavior was unacceptable and I'm here whenever you're ready to talk." The "Fresh Prince of Bel-Air" alum also sought forgiveness from Chris' mother and the entire family; including comedian Tony Rock. Social media reaction was vicious. One viewer wrote, "He's batshit crazy, his wife is a crazy nymphomaniac and groomer, his son is crazy. This family is nuts." Another chimed in with, "Is he apologizing to Chris or Hollywood?" A third observer added, "You can't apologize for slapping a man in front of millions of people. It will be on the Internet forever."
A close source said Jada coerced Will to make amends. Not because it's the right thing to do. But because the slap is razing her talk show métier. "Jada has also been pushing Will to apologize because it has become this really dark cloud over her Red Table Talk series," the insider said before adding, "It would be impossible for him to move forward successfully unless he [addressed the slap]."
Will received a 10-year ban from the Oscars.
Should Chris accept his apology?
Is it time to let it go?
Watch the clip.
Share your thoughts.