Black Wendy's employee punched old white patron
Antoine attacked an old man.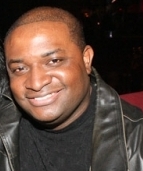 Blog King, Mass Appeal
PRESCOTT VALLEY — Law enforcement officials in Arizona are investigating after a black Wendy's employee sucker-punched a 67-year-old white man — knocking him unconscious. The ass-whuppin transpired July 26th in front of several customers at the fast food joint in Prescott Valley. It was also captured on video. Surveillance footage shows 35-year-old Antoine Kendrick delivering a haymaker to the side of the senior citizen's countenance after he complained about his order. "The customer fell to the floor, striking his head, and lost consciousness," a Prescott Valley police officer told reporters. One customer said, "Oh, wow that was a pretty hard hit — that was a Mike Tyson hit." The elderly patron was airlifted via helicopter to a nearby hospital in critical condition. Antoine was arrested and thrown in jail.
Social media reaction was fierce. One viewer wrote, "Thirty-five years old and working at Wendy's? Smh. The boy is obviously the offspring of a single mother." Another chimed in with, "Old geezer will think twice about saying some racist sh*t next time." A third observer added, "He's 35 and earning minimum wage. Probably doesn't have a girlfriend and living with his mother. I'd probably punch somebody too."
Sadly, going to jail is nothin' new to Antoine.
He's been arrested multiple times for assault and battery.
Is it time for Wendy's to revise hiring policies for violent ex-cons?
Should Antoine be charged with a hate crime?
Watch disturbing footage.
Share your thoughts.