Mahomes joins Fortnite series.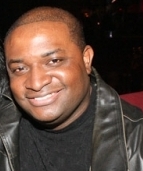 Blog King, Mass Appeal
KANSAS CITY — Patrick Mahomes continues to make history. The star quarterback for the Kansas City Chiefs just became the first NFL player to join the Fortnite icon series. Epic Games executives made the big announcement Monday afternoon. The trailer was released shortly thereafter. Other athletes who were previously appended include LeBron James (basketball), Chloe Kim (snowboarding), Naomi Osaka (tennis), Harry Kane (soccer) and Marco Reus (soccer). Mahomes' skin set can be purchased in the Item Shop. It contains the following: Patrick Mahomes Outfit, Gladiator Mindset Style, Gridiron Gladiator Back Bling, Snap Axes Pickaxe, Endzone Elite Wrap and Showtime Emote. Social media reaction was mixed. One viewer wrote, "Patrick Mahomes is the baby GOAT but his skin sucks." Another added, "Damn Patrick Mahomes! Lookin' good dude."
Not only is Mahomes featured in the game, he plays it daily with some of his Chiefs teammates. "It started as an offseason thing," Mahomes told reporters. "You have more time in the offseason after you work out, after you watch film, you have time to play games and do those things. Some of the guys on the team already played so I just hopped on and started playing with them a little bit."
Are you a fan of Mahomes' gladiator-style skin?
Check out the trailer.
Share your thoughts.