Talib brothers took a life

Pee Wee coach shot dead.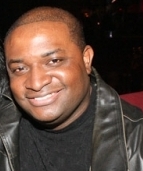 Blog King, Mass Appeal
LANCASTER — Yaqub Talib, eldest brother of quondam NFL cornerback Aqib Talib, was thrown behind bars after he killed a Pee Wee football coach because his team lost the game. Damn cuh, it ain't that serious. The fatal shooting transpired in front of women and children Saturday afternoon in Lancaster, Texas. It was also captured on video. Cell phone footage shows coaches and referees having contretemps midfield when Yaqub, 39, pulled out a gun and opened fire — striking rival coach Michael Hickmon, 43, who was pronounced dead at a local hospital. Yaqub fled the scene but turned himself in on Monday. He was arrested and charged with felony first-degree murder. "Upon arrival, officers were notified of a disagreement among coaching staff and the officiating crew," a police official said in a statement.
"During the disagreement the opposing coaching staff were involved in a physical altercation and one of the individuals involved in the altercation discharged a firearm striking one adult male. The victim was transported to a local hospital for treatment where he was later pronounced deceased."
Aqib, 36, was in attendance. Eyewitnesses said he instigated the brawl. "Aqib was present when this unfortunate incident occurred and is very distraught and devastated over this terrible loss of life," Aqib's attorney said in the statement. "He would like to convey his condolences to the family of the victim and to everyone who witnessed this unfortunate tragedy."
Aqib, who played 12 seasons in the NFL, won a Super bowl with the Denver Broncos in 2016.
He played college football at Kansas University.
"Fearless" host Jason Whitlock said black men must learn to settle disputes without violence.
Do you agree?
Watch graphic footage of the shooting.
Share your thoughts.