Did Illuminati kill Coolio?
Coolio dead at 59.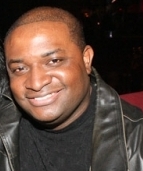 Blog King, Mass Appeal
LOS ANGELES — Coolio, who achieved mainstream acclaim with "Fantastic Voyage," has migrated to that big "Gangsta's Paradise" in the sky. The Grammy winner kicked the bucket Wednesday night. He was only 59. Now there's scuttlebutt of a drug overdose mainly because Coolio's cadaver was found sprawled out on a friend's restroom floor near the toilet. He was pronounced dead at the scene. Social media reaction was melancholic. One fan wrote, "He's up in thug mansion with Pac, Biggie and all the rest." Another added, "Rest on your Fantastic Voyage COOLIO🙏🏾. Gone too Soon!" Coolio (né Artis Leon Ivey Jr.) won a Grammy for "Gangsta's Paradise" — the 1995 song from the soundtrack of Michelle Pfeiffer's film "Dangerous Minds." The rapper was accouched in Pennsylvania but he moved to Compton in the '90s to attend community college.
Coolio also volunteered as a firefighter prior to devoting himself full-time to hip-hop.
Back in April, Coolio broke the Illuminati troth by exposing lewd sex acts he was asked to perform with gay men. He declined. Now he's dead. "You would think that I would be a prime candidate for… the Illuminati or the elite society," Coolio said during a chinwag with Hip Hop Uncensored. "I've had mothaf*ckas come at me on some weirdo sh*t, like on some gay sh*t and I was like what?"
Coolio leaves behind 10 children.
Do you think he was killed?
Watch Coolio put the Illuminati on blast.
Share your thoughts.