Kanye and Candace Owens repping White Lives Matter
Ye & Candace make statement.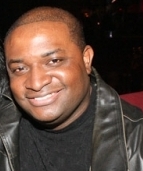 Blog King, Mass Appeal
PARIS — Rapper Ye (né Kanye West) and conservative commentator Candace Owens, who are both black, caused quite a scene at Yeezy's Paris Fashion Week extravaganza when they showed up at the French capital donning long-sleeved "White Lives Matter" t-shirts. Talk about ruffling some feathers. The publicity stunt took place October 3rd, just days after Candace called Kim Kardashian a "prostitute" and Kris Jenner her "pimp." Ye and Candace's controversial choice of vogue pissed-off Black Lives Matter proponents; many of whom advocated for social justice while spearheading the war against white supremacy and police brutality. Social media reaction was priceless. One detractor wrote, "Kanye standing side by side with Candace, the same woman that called his ex-wife and mother of his children a whore??? 😂😂😂 I have to laugh."
Another disparager chimed in with, "Kanye is cloned. He has to be." A third observer added, "You know it's a damn shame. Malcolm X was murdered. Martin Luther King Jr. was murdered. Yet these two ass clowns walking around like this. Just blows my mind." This ain't the first time Ye and Candace collaborated to make a political fashion statement. In 2018, he made her a bunch of "Blexit" t-shirts that were designed to encourage African American voters to egress the Democratic Party.
Ye and Candace are staunch apologists for President Donald Trump.
Many people are calling 'em Koon-Ye and Coondace.
Would it have made more sense to wear "All Lives Matter" t-shirts?
Are Ye and Candace selling out?
Share your thoughts.