Fox Sports called Patrick Mahomes "greatest ever"

Fox Sports lauds Mahomes' greatness.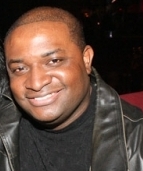 Blog King, Mass Appeal
LOS ANGELES — During a recent edition of "First Things First," Fox Sports analysts Nick Wright and Chris Broussard admitted Patrick Mahomes is the greatest quarterback of all-time. Not Tom Brady. Not Drew Brees. Not Aaron Rodgers. It's their assertion Mahomes is the best to ever step foot on the gridiron despite the fact he's only 27 years old and still sippin' Similac. When I said he's the greatest player we've ever seen through 70 games, it's not an opinion," Wright explained. "Through 70 games, [he has] the most wins (55), the most yards (302.1 per game) and the most touchdowns (171)." Broussard echoed a homogeneous sentiment. "I don't like to necessarily categorize quarterbacks just as football players," Broussard said. "People say Brady's the best football player, I reject that, but best quarterback. I told you this last week, watching Mahomes against Buffalo I said, 'he's the best quarterback we've ever seen.' Now he's going to have to keep winning. He will not get rated as that if he doesn't win more championships, but he is the best we've ever seen, period."
Social media reaction was mostly congruent. One viewer wrote, "Mahomes can't be messed with. He's the man." Another chimed in with, "Mahomes is the best ever from a talent perspective. I respect Tom's longevity and greatness. But Mahomes is just different." A third observer added, "Most gifted quarterback you can absolutely make that argument. But the best quarterback I've seen do it? I'm not going nowhere near that. I'm sorry, but you have to take into account how much easier the game has become at the quarterback position. They're literally almost making it illegal to tackle the quarterback hard. You can't hit them too high, too low, can't fall down on them with all of your body weight and now you can't even slam them hard to the ground. Not to mention all the rules in place for hitting a defenseless receiver, touching them after 5 yards etc. You have to look at all of these quarterbacks and the numbers that they're putting up and put it in its proper perspective. Patrick Mahomes is great though, no doubt about it. But let's ease up on the best to ever do it stuff until he accomplishes a lot more especially Super Bowls."
Mahomes, recently inducted into Texas Tech's Hall of Fame, owns a Whataburger restaurant and he has a minority stake in the Kansas City Royals.
He also has endorsements with State Farm, Adidas, Head & Shoulders, DirecTV and several others.
Do you agree with Wright and Broussard?
Is Mahomes already the GOAT?
Watch Wright and Broussard make their case.
Share your thoughts.