Mahomes joins the Kelce brothers on 'New Heights'

Kelce brothers welcome Mahomes.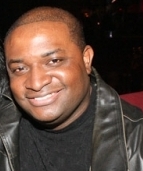 Blog King, Mass Appeal
BLUE SPRINGS — Kansas City Chiefs quarterback Patrick Mahomes joined his partner-in-crime, tight end Travis Kelce, and his older brother — Philadelphia Eagles center Jason Kelce — on a special holiday edition of their "New Heights" podcast to confabulate all things gridiron-related. The 2-hour show — which airs every Wednesday — is named after Cleveland Heights, Ohio where the Kelce brothers grew up. During the chinwag, Mahomes admitted then-Chiefs offensive coordinator Matt Nagy helped him get drafted in 2017 by secretly giving him answers to Andy Reid's aptitude test. Thanks to the podcast, Coach Reid just found out about this. "Matt Nagy was the offensive coordinator then, and he really liked me, so he gave me the plays they were going to go over the night before," Mahomes recounted.
"Of course, I crushed the meeting. I stayed up all night studying those plays — and the rest is history."
Nagy is currently Mahomes' quarterback coach.
Hopefully, he won't get fired.
Known for his slick no-look passes and come-from-behind heroics, Mahomes said he'll continue to live on the edge — fundamentals be damned. "If you're not toeing the line between a possible turnover, then you're not being aggressive enough," he explained. "When I'm doing it, in the back of my head I'm thinking, if this sh*t doesn't work, coach Reid is going to be on my ass."
Watch New Heights episode 15 featuring #15.
Share your thoughts.