WNBA star Brittney Griner suffering in Russian prison

Griner going through hell.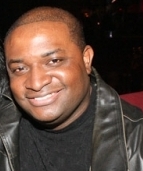 Blog King, Mass Appeal
MORDOVIA — To say Brittney Griner is going through hell would be a vast understatement. We just learned the 32-year-old lesbian has been subjected to a myriad of deplorable living conditions while serving time in a Russian prison and that includes racism, homophobia and 17-hour work days. In other words, they're less than enamored with blacks and gays in the Mordovia Republic and Brittney is both. Russian musician Nadya Tolokonnikova, founder of the feminist group "Pussy Riot," served 2 years in Mordovia after gettin' busted in 2012 and she called the penal colony a slave-like hellhole where "beatings and torture" are commonplace. To compound matters, healthcare is practically nonexistent and the warden is havin' a dickens of a time finding a mattress that will accommodate Brittney's lanky 6'9″ frame. As for employment? Inmates must become proficient with needle 'n' thread to sew uniforms for cops and prison guards.
Social media reaction was icy hot. One person wrote, "They can drag that bitch up to the gates of hell. She hates the national anthem. Long live the United States of America!" Another added, "I'm praying for her, and I feel for her. But she knew better to go to a country with a DICTATOR and break their laws. Russia is intentionally 'torturing' her to force the U.S. to trade her for a Russian SPY."
Brittney, star center for the WNBA's Phoenix Mercury, was arrested at a Moscow airport in February for smuggling cannabis oil in her luggage. She was sentenced to 9 years in prison. President Joe Biden is pursuing manumission for her and U.S. Marine Paul Whelan who was jailed for spying in December 2018. Brittney's rep released a statement, saying, "Despite the fact she is alone… and separated from her loved ones, she is trying to stay strong." 
Many Americans approbated Brittney's capture and incarceration because she protested the national anthem.
Do you feel sorry for her?
Are we spoiled in America?
Watch Nadya elucidate how f*cked up Russian prisons are.
Share your thoughts.