Used car salesperson was murdered at her dealership
Car salesperson killed at work.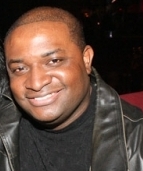 Blog King, Mass Appeal
SNELLVILLE — Law enforcement officials in Snellville, Georgia are investigating after 34-year-old Courtney Owens was shot dead at her job. The femicide transpired December 9th around 2:30 p.m. at Royal Court Motors where Courtney worked as a salesperson. According to police reports, a masked man barged into the used car dealership and opened fire — striking Courtney multiple times before fleeing on foot. She was pronounced dead at the scene. Nobody else was hurt. Police are searching for the suspect. They checked area surveillance footage. But it wasn't very helpful. Investigators aren't sure if Courtney was targeted but it sure as hell appears that way. Makes you wonder if she sold him a lemon. "It's a possibility that the suspect may have been known to the victim and/or the business itself," said Corp. Ryan Winderweedle with the Gwinnett County Police Department. "Only [thing] witnesses described was a male with a mask and a firearm."
Social media reaction was melancholic. One reader wrote, "Malcolm X was correct when he said that America's most unprotected people are soul sisters. RIP Ms. Owens." Another added, "Used car dealerships and used car salespeople are some of the shadiest businesses people around. A lot of them are fronts for major illegal activity and laundered money. No telling what this homicide was about, a disgruntled customer looking for payback, a hit on an employee over some shady deal gone wrong, a spurned lover, too many scenarios to look at. The young lady shouldn't have lost her life this tragically, sad." 
If you have any information, please call Gwinnett Police detectives at (770) 513-5300.
Watch the sad report, interviews and funeral service.
Share your thoughts.