Kitty Kat Murder: Jealous hubby kills OnlyFans wife
Porn star killed by husband.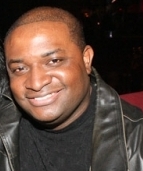 Blog King, Mass Appeal
BIRMINGHAM — YouTube vlogger Euphobia released the murder documentary of 42-year-old Kathleen "Kitty Kat" West who was bludgeoned by her jealous husband for sharing racy photos of herself online. The uxoricide transpired January 13, 2018 in Birmingham, Alabama. Kathleen, an extroverted stay-at-home mom, was a Marilyn Monroe look-alike who lived a double life as "Kitty Kat" on an adult entertainment website. Sometimes she wore lingerie. Sometimes she wore nothing. The blonde beauty had thousands of subscribers and she was arguably the sexiest OnlyFans model on the porn-site. Her husband, 47-year-old Jeff West, was an introverted Army recruiter. He was aware of Kathleen's concupiscent platform and even assisted her in her X-rated endeavors. But he eventually grew weary of the onanisms that came with lascivious men lusting over his wife and blew a gasket. Can't blame him. Kathleen was hotter than fish grease.
Hell, I might subscribe to her site.
Following a bout of contretemps, Jeff grabbed a Lucid Absinthe bottle and knocked Kathleen upside the head. Then he left her half-naked corpse lying face down across the street from their home. Kathleen's cadaver was discovered around 5 a.m. by a 19-year-old neighbor who was headed to work. She was wearing a sports bra only and her blood alcohol concentration (BAC) was triple the legal limit. Jeff was arrested a month later after forensic officers found his fingerprints on the bottle.
He was initially charged with murder but the jury found him guilty of reckless manslaughter.
Ain't that a bitch?
Jeff was sentenced to a measly 16 years in prison.
With good behavior, he'll be out much earlier.
Social media reaction was venomous. One viewer wrote, "I'm going to speculate that, that degenerate husband of Kat hated her from day one. He was jealous of her and knew if she had the opportunity, she would leave him." Another added, "If she wouldn't have made that porn-site, she would be alive right now. But she wasn't happy as a stay-at-home wife!!😞😞"
Neighbors said Kathleen often got drunk and danced in public.
Jeff obviously reached his breaking point.
Watch the documentary.
Share your thoughts.