Hospital worker murdered during Detroit 'carjacking'
Hospital worker carjacked.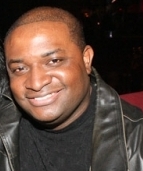 Blog King, Mass Appeal
DETROIT — The adventures of Pookie & Ray Ray continue. Law enforcement officials in Detroit are investigating after 53-year-old Tracie Golden was shot dead during a carjacking. The femicide transpired around 10:30 p.m. on December 28th. According to police reports, Tracie had just egressed a ghetto convenience store when a thug walked up on her and opened fire — shooting her in the midsection. Then he jumped in her 2018 Dodge Journey and sped off. Tracie was rushed to the hospital where she died from her injuries. Investigators reviewed surveillance footage but they've yet to find the gunman. "I am truly saddened by the senseless murder of Mrs. Golden, she truly represented the best of us," said Detroit Police Chief James White. "We should all be outraged at the cowardly act that took her from our community."
Social media reaction was vicious. One reader wrote, "Looks like a hit." Another chimed in with, "Ladies, stop pumping gas or going to the liquor store past 9 pm." A third person added, "Lord, I'll never go out again at night.  My fiancé constantly telling me, 'get gas in the morning. Smh." Tracie was married with children. Her family is absolutely devastated. "I don't care about the car. I want my wife back," her husband John Golden told reporters. "I was told she was shot in the abdomen one time and didn't make it through."
John went on to describe Tracie as "My rock. My heart. My everything. Everyone that knows her and me knows how we felt about each other." Tracie was a respiratory therapist at Sinai Grace Hospital where she spent more than a decade saving the lives of others. "She saved so many lives in the ER and to have hers taken so senselessly is ridiculous," said Tracie's sister-in-law Janine.
The suspect wore a gray hoodie and black pants.
The ambush appears to be a hit.
Do you think John is involved?
Should detectives look into Tracie's life insurance policy?
If you have any information, please contact the Detroit Police Department.
Watch the sad report, surveillance footage and interviews.
Share your thoughts.