Former deputy killed wife, daughter & her boyfriend
Ex-Deputy murders family.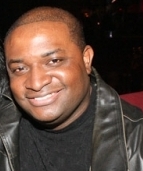 Blog King, Mass Appeal
AUSTIN — Quondam Travis County Sheriff's deputy Stephen Broderick will spend the rest of his miserable existence behind bars after he murdered his estranged wife, 35-year-old Amanda Broderick, her daughter, 17-year-old Alyssa Broderick, and Alyssa's boyfriend, 18-year-old Willie Simmons. Alyssa is Stephen's stepdaughter. She took his last name after he adopted her. The triple homicide transpired April 18, 2021 in Austin, Texas as the trio arrived at a drop-off location for a supervised custody visit. Stephen was scheduled to see his 10-year-old son that he and Amanda had together. But, instead, he chose to let his gat explode. The little boy escaped by leaping into the vehicle of a passing motorist. Stephen avoided the death penalty by pleading guilty to three counts of capital murder. The 42-year-old killer was sentenced to life in prison.
"We are grateful for our committed prosecutors who worked tirelessly to hold Mr. Broderick accountable and ensured that he will spend the rest of his life in prison and cause no more harm to our community," said Travis County District Attorney José Garza.
"My heart continues to break for the victims of this senseless act of violence and their families. We hope this outcome brings closure and peace to the victims' families."
Amanda, a nurse at Austin Regional Clinic, filed for divorce after she found out Stephen raped Alyssa. Medical professionals at Dell Children's Hospital conducted a sexual assault forensic exam and found evidence of sexual assault. They also learned Alyssa was raped repeatedly. When asked why she didn't report it sooner, Alyssa said: "It's not like I could tell the police. My dad is the police."
In November 2020, Stephen was indicted on 12 counts of physical and sexual abuse. He spent 3 weeks in jail, posted a $50,000 bond and was ordered to stay away from Alyssa. He was also forced to surrender his gun and wear a GPS tracker. Five months later, the ankle monitor was removed. Next thing you know, 3 people are dead and had Stephen stayed behind bars they'd still be alive.
Moral of the story: Stop bonding out violent offenders.
Watch the sad report and interviews.
Share your thoughts.