White cop responds to call inebriated, resident scared
Inebriated cop under fire.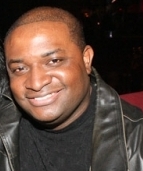 Blog King, Mass Appeal
KANSAS CITY — This week's "I F*cked Up A Good Job Award" goes to a police officer in Kansas City, Kansas who exhibited zombie-esque deportment while responding to a custody dispute. The bizarre incident transpired two weeks ago. It was also captured on video. The Caucasian cop had slurred speech, blinking eyes, made peculiar gestures with his hands, and looked higher than Lil Wayne at the BET Awards. Thank goodness his partner was present even though he pretended everything was quotidian. "You know for a fact he's under the influence of something," said Charles Guy, the resident who made the 911 call. "I want a sergeant. I want a sergeant. You're high as sh*t dude. You brought a high cop to my house." Mr. Guy also told the Kansas City Defender he and his family harbored trepidation. "I was in fear for my life," he said. "He was clearly intoxicated in some way and was acting very aggressively towards me and my wife. And on top of that he had a lethal weapon with him."
Nikki Richardson, cofounder and president of Justice for Wyandotte, was equally concerned.
"Well clearly it's very disturbing," she told Fox 4 News.
"That's not the experience you expect when you are calling a police officer. Who's to say how many more houses they would have went to before someone pulled out their phone and had a sergeant called? How many more houses have they gone to before they got there? It can't always be on civilians… to catch police misconduct. At some point, that has to be done internally."
Mr. Guy is pressing full charges.
The Kansas City, Kansas Police Department released the following statement: "The Kansas City, Kansas Police Department understands concerns currently being raised regarding the appearance and well-being of one of the officers in the video. As soon as we became aware of the situation late last week, we began the process of an internal investigation. The officer is currently on administrative leave pending the outcome. That investigation includes a fit-for-duty evaluation that consists of a comprehensive medical and physical assessment and drug screening. While still early in the investigation, preliminary information indicates that a medical condition may have been a factor in the officer's appearance."
Jay-Z's Team Roc is imploring the Department of Justice to investigate the Kansas City, Kansas Police Department.
Do you think the cop had a medical condition or was he high on meth?
Watch disturbing footage.
Share your thoughts.