Tyreek Hill defends Eric Bieniemy.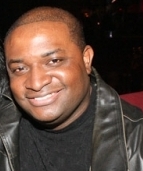 Blog King, Mass Appeal
MIAMI — Here's some black-on-black infliction fo' yo' ass: Former Kansas City Chiefs receiver Tyreek Hill, now star wideout for the Miami Dolphins, eviscerated Fox Sports football analyst LeSean "Shady" McCoy on Tuesday for besmirching Eric Bieniemy's name on national television. McCoy, a retired running back who played one season for Chiefs, called Bieniemy "worthless" then said Andy Reid deserves 100 percent of the credit for KC's top-ranked offense. Shortly after Super Bowl LVII, Bieniemy egressed Reid's nest to join the Washington Commanders as offensive coordinator/assistant head coach. It's not a lateral move. Definitely a promotion. But McCoy doesn't think Bieniemy deserves it. "What's his value? What makes him a good offensive coordinator?" McCoy said. "I've been in the rooms where he's coaching. And, he has nothing to do with the pass game at all, right? When the plays are designed, that's Andy Reid. When you talk about offensive coordinators, I can tell you what makes Brian Daboll with the Giants a very, very good coordinator. I can tell you with Andy Reid or Doug Pederson.
"But when I [get] asked about Eric Bieniemy, what makes him good? He has no real responsibility. Now you go from the Chiefs where you can hide behind Patrick Mahomes, Andy Reid. Now you go to the Washington [Commanders] where you gotta call plays, you gotta run the meetings? You gotta run the installs?"
It should be noted Bieniemy, 53, benched McCoy prior to Super Bowl LIV for fumbling too damn much. The Cheetah was quick to point that out via Twitter. "Shady mad Eb told him tuck that ball 😂," Hill wrote. Quondam Chiefs halfback Jamaal Charles tweeted, "I have to disagree with you Shady. Bieniemy coached me 4 years. I learned so many things from EB and I still keep in contact with him. [He's] a great husband and father. He deserves [it]." Former Chiefs safety Tyrann Mathieu tweeted, "Man you f*cked up with it."
Coach Reid also chimed in, calling McCoy a has-been well past his prime.
"[LeSean McCoy] wasn't the youngest pup in the kennel here (in Kansas City)," Reid told reporters.
"He was on the back side [of his career] — and sometimes that's hard to take."
Ouch! Tell him Big Red.
To add kerosene to McCoy's inferno, the aforementioned Daboll and Pederson are white.
Bieniemy is black.
Now fans are calling McCoy a sellout.
During a recent episode of "First Things First," Fox Sports analyst Nick Wright said the reason Bieniemy and other blacks aren't garnering head coaching jobs is because NFL owners think African Americans are too stupid to handle the position. Wright, by the way, is a diehard Chiefs fan. Bieniemy has interviewed for head coaching jobs 17 times with 16 different teams and received zero offers despite being the coordinator of the NFL's No. 1 offense. Conversely, less qualified white candidates continue to get hired.
Bieniemy also has two Super Bowl rings unlike Pederson and Matt Nagy who landed head coaching gigs shortly after serving as Reid's offensive coordinator. Hell, Big Red didn't win a Super Bowl until Bieniemy joined his staff. "I don't think it's intentional racism," Wright said. "I think it is ingrained, subconscious thoughts of, 'Gosh, that's a lot of game planning, a lot of hard analytics stuff. Something tells me [Bieniemy] can't do it' and he gets passed over again and again and it sucks."
Wright makes a good point.
Just another reason why African Americans should start a new league.
Clueless black athletes comprise roughly 80 percent of NFL and NBA rosters yet lack majority proprietorship.
That's stupid and inexcusable — especially in 2023.
Whites, Hispanics, Asians and Indians own practically everything they have — even if it's a hole in the wall.
It's time for Blacks to join the entrepreneurial club or shut up and stop complaining.
NFL owners have the right to hire and fire as they please.
Anyway, do you think Bieniemy is qualified to run an NFL offense?
Has racism held him back?
Watch Bieniemy's introductory press conference.
Then watch McCoy and Wright give their two cents.
Share your thoughts.