Clay Travis claims racism doesn't exist in NFL at all

Clay says NFL aint racist.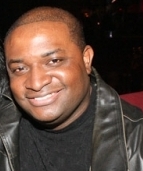 Blog King, Mass Appeal
NASHVILLE — Outkick's Clay Travis ruffled some liberal feathers on Tuesday when he said the NFL is not racist even though the league suffers from a paucity of black owners, black executives, black head coaches and black quarterbacks. Damn, sounds Jim Crow to me. Clay spewed the remarks after sports analyst Warren Sharp disseminated the following tweet: "Never before has an NFL player's cap hit exceeded $39M. That all changes this year. Deshaun Watson's $54,993,000 cap hit in 2023 will be the largest for any player in NFL history. Watson will hit the Browns' cap for the same $54,993,000 every single season thru 2026." Deshaun received a 5-year deal worth $230 million guaranteed despite being sued for sexual misconduct by 30 different masseuses. A few of 'em claimed Deshaun coerced oral sex in lieu of full-body massages. He settled the cases out of court.
"You hear all the time how crazy and racist and awful the NFL is particularly as it pertains to black quarterbacks," Clay said on his podcast. "This is one of the biggest lies that exists in all of sports. There is no racism, in my opinion, against black quarterbacks. It doesn't exist. If it did exist, then your team by not being racist would actually have a huge competitive advantage over everyone else. The best way to analyze this, in my opinion, is by salaries and Deshaun Watson is a crazy story. Accused of sexual assault by 30 different women, the vast majority of whom were minorities, sits out a year because he demands that he be traded from the Houston Texans, and then gets the biggest guaranteed contract from the Cleveland Browns in the history of football."
Minorities?
Who the hell is he calling minor?
Do you agree with Clay?
Does Deshaun's contact prove the NFL ain't racist?
Watch the podcast.
Share your thoughts.