NBA icon Charles Barkley 'threatened' Skip Bayless

Sir Charles threatens bodily harm.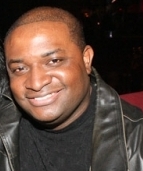 Blog King, Mass Appeal
MILFORD — A viral video shows NBA legend Charles Barkley threatening to kill Fox Sports analyst Skip Bayless for talkin' trash about his majesty, LeBron James. After King James broke Kareem Abdul-Jabbar's scoring record, an unimpressed Bayless claimed Michael Jordan was still better. "Deep down, LeBron James knows who the true GOAT is," he tweeted. A pissed-off Barkley said he's ready to inflict bodily harm during a recent appearance on "The Dan Patrick Show." Sir Charles, 60, said he'd love nothin' more than to beat Bayless to a bloody pulp as a dying wish before he egresses this earth. "If I get a disease or if I'm gonna die, how about you get Skip Bayless in here and I'll kill him live on national television," Barkley said. "Because I just want to get Skip Bayless in a room one time and just beat him like a dog." Patrick then asked, "So you'd kill him?"
Barkley replied, "Yes."
Bayless, however, wasn't amused. As a matter of fact, the 71-year-old sportscaster contemplated calling the police. Social media reaction was wild. One viewer wrote, "Charles can get away with saying anything.😂😂😂" Another chimed in with, "Chuck has threatened to beat up every member of 'Inside The NBA' at least once. He is joking and Chuck does not give a f*ck."
A third observer added, "Kick his ass Chuck! I can't stand Skip Bayless!"
Do you share Barkley's sentiment?
Would you like to see Bayless get his ass whupped?
Watch the clip.
Share your thoughts.