Tyrese's ex-wife reveals 6 indications of narcissism

Samantha breaks it down.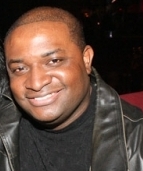 Blog King, Mass Appeal
ATLANTA — A viral video shows Tyrese Gibson's sexy ex-wife, Samantha Lee, revealing 6 signs to spot a covert narcissist. Not sure why they broke up, but Tyrese should've kept Sam. I'd f*ck the sh*t outta her. Anyway, I digress. Back to the topic of convo. Scuttlebutt has it, men are the most egocentric. But Samantha believes women are equally self-centered, if not more. "It's not only men that have narcissistic tendencies," she said. "I've heard men deal with narcissism just as much as I've heard women. There are male and female narcissists." Samantha also talked about how a man used "love bombing" to beguile her friend into copulation and cohabitation only to flip the script once they moved in together. "He is bringing every single thing that she's ever prayed for… and he's saying 'you're the most beautiful thing I've ever seen,'" Samantha recalled. "How do you not fall in love with somebody that's saying all these things and being so intentional? I mean, he didn't want a day to go by without seeing her 3, 4, 5 times a week. This man was saying 'I love you' to her within the first month."
"Within 3 months, other things started happening," Samantha continued. "He wasn't being faithful. He thought talking to other women was okay… He was insulting her, using her past against her. It was like a lot of the things she thought he was, he was not."
Social media reaction was wild. One viewer wrote, "Covert female narcissists are the most charming people. They're usually social butterflies, they lead with sex early, they never apologize, they lie often, and it's always the other person's fault." Another person added, "Narcissism is demonic prostitution and love bombing is witchcraft. You can find this in the bible, the story of Samson and Delilah."
Are you a narcissist?
Have you ever been love bombed?
Watch Samantha keep it 💯.
Share your thoughts.