Wannabe rapper murders ex-girlfriend then himself
Arieuna killed by baby daddy.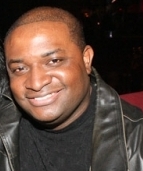 Blog King, Mass Appeal
BROWN DEER — The adventures of Pookie & Ray Ray continue. Viral Crimes released the murder documentary of 23-year-old Arieuna Nichole Reed who was gunned down by her baby daddy, 26-year-old Larvell Huddleston, before he took his own life. The murder-suicide transpired February 5, 2022 in Brown Deer, Wisconsin. According to police reports, Arieuna showed up at Larvell's residence to drop off their son Egypt after soccer practice and a domestic dispute broke out. As the altercation intensified, Larvell shot Arieuna from his second-floor apartment balcony — killing her instantly. Then he shot and killed his white neighbor who played Good Samaritan. Then Larvell shot a black dude who stepped in to intervene. But, luckily, the victim survived after suffering a gunshot wound to the leg. "From my understanding… when she dropped him off and as she was leaving, he shot her from the balcony," Arieuna's mom, Tracy Reed, told reporters. "And then [he] ended up shooting the two people that were trying to help our daughter." When police arrived, Larvell shot at them too. He was in full-blown Rambo mode.
Fortunately, no officers were hit.
Realizing he reached the point of no return, Larvell logged into Facebook and livestreamed his standoff with law enforcement. He could be heard praying for forgiveness. He also mentioned his struggles with PTSD and mental illness, saying, "Me mentally, I've been through too much… I'm not straight. I'm not crazy, but it's a lot of sh*t I can't take." Before signing off, Larvell showed officers the outfit he wanted to be buried in then asked 'em to come get his son because he's about to commit suicide.
His final words were, "N*ggas gonna think this is over a b*tch. It's not."
Larvell killed himself seconds later.
Aaron Reed, Arieuna's father, was shell-shocked.
He said Larvell appeared to be the "perfect gentleman."
Arieuna was a medical assistant on the verge of starting a vending business.
Larvell was a wannabe rapper with no real goals or ambitions.
Man… when women pick 'em, they pick 'em.
Watch the documentary.
Share your thoughts.