College student abducted, murdered during robbery
College student murdered.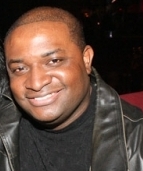 Blog King, Mass Appeal
AUBURN — The adventures of Pookie & Ray Ray continues. Viral Crimes released the documentary of 19-year-old college student Aniah Blanchard who was kidnapped and murdered by Ibraheem Yazeed. The femicide transpired October 23, 2019 in Auburn, Alabama. Aniah, who attended Southern Union State Community College, stopped at a gas station to get a bag of potato chips. That's where Ibraheem abducted her, shot her, then robbed her of her car and cell phone. A male bystander witnessed the kidnapping but did nothing because his wife told him to "stay out of it." Aniah's remains were discovered weeks later off the side of a rural highway in Macon County. Ibraheem was arrested and charged with capital murder. He's facing the death penalty. Ibraheem's left eye is swollen shut in his mugshot which indicates police officers beat his ass Rodney King style.
Antwain Fisher was also charged as an accomplice. But Judge Russell Bush dismissed his case.
Ibraheem erupted in court, telling prosecutors, "Y'all have no proof! Y'all have no video, no audio of me shooting anyone!"
Social media reaction was venomous. One viewer wrote, "You see someone getting abducted and you do nothing? I mean you don't have to get into a physical altercation but you don't even call the cops? How could you live with yourself knowing your ignorance may have resulted in someone's death? I bet his wife doesn't cook either. Wow!" Another person chimed in with, "Looks like the cops whooped his ass." A third observer added, "If you see a woman in obvious distress while being kidnapped, say something. And if your wife tells you to stay out of it, divorce her immediately." 
Aniah is the stepdaughter of UFC fighter Walt Harris.
She once said her "worst fear" was gettin' kidnapped and murdered.
What's sad is Ibraheem was out on bond after nearly beating a 77-year-old man to death.
Had he remained in jail, Aniah would still be alive.
Moral of the story: Stop bonding out violent criminals.
Watch the documentary.
Share your thoughts.