T.I. said Diddy's parties get homosexual when he drunk

T.I. exposed Diddy's gayness.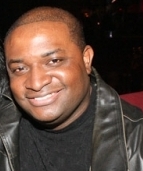 Blog King, Mass Appeal
NEW YORK — Right now it's open season on Sean "Diddy" Combs and it has everything to do with indoctrinating clients. If you recall, Xzibit said "He Loves It!" when asked about Diddy's obsession with homosexuality. There's scuttlebutt claiming Diddy sold his body to Clive Davis to fund "Bad Boy Records." The Game's brother, Big Fase 100, claims the Game and Diddy were f*ck buddies. Social media star Jay Versace said Diddy had him "bent over" on a bed. 50 Cent claims Diddy raped the Notorious B.I.G. Now T.I. claims Diddy's soirées become "too gay" when he's inebriated and he forces artists to partake in homo dalliances. T.I., 42, shared his two cents via Instagram. Now the million dollar question: Will Diddy ever egress the LGBT closet? The simple answer is "no" mainly because Diddy's ex-girlfriend, Cassie Ventura, said he's too afraid to come out.
Social media reaction was cutthroat. One commenter wrote, "Really whose surprised? There's plenty of rap queens… oops, sorry… I mean rap kings hiding under the gaydar… who cares… Bring 'em out! Bring 'em out!" Another chimed in with, "Diddy make men feel how men make women feel — creeped the f*ck out!" A third person added, "Not sure it even matters. All we see on TV nowadays is gay sh*t and don't let a straight person have an opinion or else the alphabet mafia will try to end you."
Diddy, 53, ain't the only billionaire mogul suspected of down-low activity.
Jay-Z, 53, is facing allegations too.
Hip-hop was a heterosexual genre in the '90s.
Now it's LGBT.
Watch the explosive report.
Share your thoughts.