Tekashi 6ix9ine elucidates decision to become snitch

6ix9ine explains snitch decision.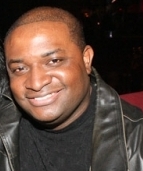 Blog King, Mass Appeal
LOS ANGELES — A viral video shows rainbow rapper Tekashi 6ix9ine (né Daniel Hernandez) elucidating why he snitched on fellow gang-bangers to eschew a lifetime sentence in the federal penitentiary. 6ix9ine, if you recall, got his ass kicked at LA Fitness recently. Many believe the beatdown was tied to 6ix9ine's decision to sing like a canary. "If I would've been serving those 47 years right now, you wouldn't even bring me up because I would have been not relevant at this time," 6ix9ine told the DJ during a radio interview. "So don't tell me what I've chose to do with my life." Social media reaction was surprisingly supportive. One commenter wrote, "He is totally speaking the truth. People are doing time for people they don't give a sh*t about." Another added, "I was raised in the hood and I can tell you any dude is gonna snitch if he's facing decades behind bars."
6ix9ine, who dons a Skittles coiffure, claimed he was trying to be available for his young daughter.
Are you cool with him becoming a police informant?
Should snitches get stitches?
Watch 6ix9ine explain why he ratted out his crew.
Share your thoughts.