Regina King ain't the same
Regina King losing her mind.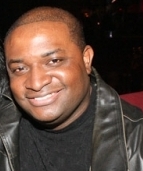 Blog King, Mass Appeal
HOLLYWOOD — First, she divorced her husband. Then she lost her son. Now she's depressed. Regina King raised eyebrows the other day when she insinuated she thought about killing herself. The 52-year-old actress was featured in a documentary by Celeb Live. If you recall, Regina and ex-husband Ian Alexander Sr. called it quits in 2007 after 10 years of holy matrimony. Their son, Ian Alexander Jr., took his own life in January 2022. But skeptics believe he was an Illuminati sacrifice. Nevertheless, Regina told Essence Magazine she had no choice but to get a divorce. She and Ian argued too damn much and she caught him cheating. Regina even wrote an essay titled "He Never Came Home." There's also scuttlebutt of domestic violence. Ian Jr. was subjected to a dysfunctional household. "Just as I'd watched my parents arguing and fighting, my son watched his parents arguing and fighting," Regina said. "It was like history repeating itself, and I felt terrible about him having to witness that."
A few years after the divorce, Regina dated "Cosby Show" alum Malcolm-Jamal Warner. They cohabited for two years. But Malcolm broke up with Regina on Valentine's Day for no apparent reason then kicked her and Ian Jr. out of the house. "They knew each other forever and then out of nowhere he dumped her," said a close source. "She's confused and hurt, and doesn't know what happened."
Feeling remorseful, Malcolm sent Regina a bouquet of flowers with a card that read: "I still love you."
But she threw the items in the trash, then said, "F*ck you!"
Regina hit rock-bottom when she learned Ian Jr. committed suicide.
The mom and son duo were two peas in a pod and they shared identical "Unconditional Love" tattoos. However, Ian Jr. suffered from bipolar depression as evidenced by this cryptic tweet he disseminated prior to his quietus: "You know that episode of SpongeBob where they go inside his brain and it's a bunch of mini spongebobs just losing their sh*t… yea that one really hits home."
Damn.
Regina appeared in Netflix's "The Harder They Fall" and she's done a million Wells Fargo commercials.
Watch the documentary.
Share your thoughts.