Gay Prez: Obama said he copulates with dudes but…

Barack makes love to men but…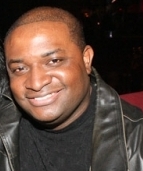 Blog King, Mass Appeal
WASHINGTON — Damn, Joan Rivers was telling the truth. Barack Obama is indeed America's first gay president. In a newly-redacted letter that he transcribed to an ex-girlfriend 40 years ago, Barry said: "I make love to men daily, but in the imagination." Um, that's not entirely true. You see, Barry is making love to a man right now. Think about it. He referred to his wife, Michelle Obama, as "Michael" publicly on many occasions and there's video footage of Michelle's phallus bouncing up and down. The New York Post obtained the homosexual letter after Pulitzer Prize-winning historian David Garrow gave a lengthy interview about Barry's sexual orientation. "In regard to homosexuality, I must say that I believe this is an attempt to remove oneself from the present, a refusal perhaps to perpetuate the endless farce of earthly life," Barry wrote to Alex McNear in November 1982.
"You see, I make love to men daily, but in the imagination."
Social media reaction was wild. One commenter wrote, "The way he goes so hard for the LGBT community, it makes perfect sense." Another person added, "No surprise here. He went above and beyond for gays while us gullible folks voted his fruity ass in office." Emory University owns Barry's letter and administrators won't allow it to be photographed or removed.
So David's friend, Harvey Klehr, wrote down a few paragraphs and sent 'em to the author. Barry and Alex dated during his time at Occidental College in Los Angeles. David said there's nothin' wrong with Barry's youthful rumination about gettin' his cheeks clapped. "I'm a historian, not a psychologist," he said. "But I think it's 'public record' news that a majority of human beings have sexual fantasies!"
If you recall, Lawrence Sinclair wrote a book titled "Barack Obama & Larry Sinclair: Cocaine, Sex, Lies & Murder?" that details how Barry used thug tactics to conceal his homosexual relationships. His gay lover, Donald Young, was murdered on December 23, 2007 to keep their dalliance a secret. Donald was the choir director at Trinity United Church of Christ where Barry was a member.
Does the letter change your opinion of President No. 44?
Do you think Barry is f*ckin' Michael or is it the other way around?
Share your thoughts.