Pookie killed attorney wife 'cause she wanted divorce

Pookie murdered an attorney.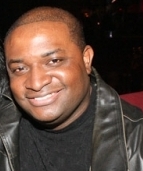 Blog King, Mass Appeal
SILVER SPRING — The adventures of Pookie & Ray Ray continue. Viral Crimes released the murder documentary of Attorney Lauren Elizabeth-Barthé Charles, 40, who was beaten to death by her simping husband, 45-year-old Reginald Dunlap Jr., because she sought to end their marriage. The femicide transpired on March 7, 2021 in Silver Spring, Maryland. Lauren, a victim of domestic violence, told Reggie she was tired of his sh*t and asked for a divorce. She gave him until the end of the month to pack his bags and egress. Rather than grant Lauren's wish, Reggie beat her with a Buddha figurine while she was sleep then stuffed a pillowcase down her throat. The dummy even had the audacity to attend church afterwards in an attempt to concoct an alibi. Reggie was arrested and charged with murder. He was sentenced last month to life in prison.
Lauren met Reggie online. At the time, he was homeless — staying with his mother. Lauren, a homeowner, invited Reggie to cohabitate with her. They got hitched even though he's a jaundiced, unemployed, penurious recluse. Reggie had a handful of attendees at his bachelor party and most of 'em were Lauren's male friends. He had no familial support either.
Lauren also found out he had illegitimate children.
Dude was a straight loser.
Lauren, on the other hand, was a graduate of Johns Hopkins University, Pratt Institute and the University of Oregon School of Law.
She was also a historic preservationist.
What the f*ck did she see in Reggie?
Social media reaction was fierce. One commenter wrote, "Black women love thugs." Another chimed in with, "I have tried to tell my niece to leave her husband. She's only been married for a month. He has a criminal record, no job and she is paying for everything with 2 kids. I know she didn't have love with her parents so she seeks it from men. He belittles her all the time and steals from her. I am praying she won't be one of these cases. She won't listen." A third viewer added, "Online dating is a bitch. Stay off the internet."
Lauren's family and friends descried red flags and warned her about Reggie.
But it was too late.
Ladies, choose better.
Watch the explosive documentary.
Share your thoughts.