Pookie deletes fashionista because she 'dumped' him
Jackisha killed outside home.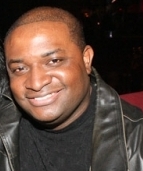 Blog King, Mass Appeal
MIAMI – The adventures of Pookie & Ray Ray continue. Twisted Crimes released the murder documentary of Jackisha Bayard, 21, who was shot dead by her boyfriend, 22-year-old Gregory Brown Jr., because she broke up with him. Somebody should tell Pookie there's other fish in the sea. These n*ggas act like there's only one woman on the planet. The femicide transpired outside Jackisha's residence around 7:30 a.m. on June 30, 2017 in Miami, Florida. According to police reports, Gregory called Jackisha and asked her to come out to his car. When she declined his request to reconcile, a bout of contretemps ensued. As the argument intensified, Gregory pulled out a gun and opened fire — striking Jackisha multiple times. The fashionista ran back inside her home and collapsed. Jackisha was transported to Jackson Memorial Hospital's Ryder Trauma Center where she was pronounced dead.
"I knew her since we (were) kids," said Jessica Martinez. "We grew up with each other. That's my husband's sister. It's just a tragedy." Gregory fled the scene but turned himself in later that day. He was arrested and charged with murder. Now, instead of moving on and enjoying the company of another woman, he'll spend the rest of his miserable existence around a bunch of gay dudes.
Social media reaction was vicious. One commenter wrote, "He looks like a bum. Stop dating bums!!!" Another chimed in with, "Reminds me of my 26-year-old daughter. She's always in these toxic relationships! Doesn't matter how educated or smart you are!" A third viewer added, "Stay single ladies. And if you get lonely, just date. But don't let them know where you live, work, and don't give them your real name."
Watch the explosive documentary.
Share your thoughts.