White pastor called Jesus Christ 'N*gga' in rap song

Pastor & wife lost their damn mind.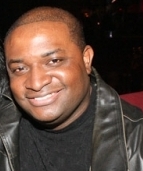 Blog King, Mass Appeal
DES MOINES — A viral video shows a White pastor in Iowa recruiting African American kids to Sunday school with a rap song called "Jesus Christ is My N*gga." Not sure if it's a joke or if he's serious. But the video has garnered more than 100 million views. The pastor's lyrics go: "Well I wrote this song for the Christian youth. I wanna teach kids the Christian truth. If you wanna reach those kids on the street. Then you gotta do a rap to a hip-hop beat. So I gave my sermon an urban kick. My rhymes are fly. My beats are sick. My crew is big and it keeps gettin' bigger. That's 'cause Jesus Christ is my n*gga." While the pastor was dancing, his wife — Mary Sue — joined in with a verse of her own. "Jesus Christ is my n*gga," the First Lady rapped. "He's the son of the Original G. And he was sent to earth to elucidate the way we should be. Like… if another emcee says 'you're a freak, you're a lame-butt rapper, and your rhymes are weak.' I don't get mad and I don't critique. I forgive him and turn the other cheek. I don't blaspheme and I don't brag. I don't cuss and my pants don't sag. I do exude a little Christian swag and I'm proud to be an American."
Social media reaction was priceless. One commenter wrote, "My church choir is practicing this song for next Sunday's service. Really pleased to hear our fellowship is hosting our annual BBQ cookout! Can't wait to meet our wonderful bitches and hoes. Hallelujah! WOOOOOOORRRDD UUUHHPP! I'm freestylin! HIT ME!" Another chimed in with, "Where might this church be located!? I think my family needs a lil thuggin' Sunday service in our future. We're straight walking in wit' some fresh pimpin' suits and we can't forget our iced-out cane. HallYEEluyah!" A third viewer added, "I sent this to my black friend. He chased me with a gun for 5 days."
The pastor also said, "I preach the word. That's my gig, and I rhyme better than Notorious B.I.G."
Gotta admit, that was dope.
He should've dropped the mic.
Do you have a problem with the song?
Should it be considered blasphemy?
Watch the controversial video.
Share your thoughts.