KC Star editor who covered civil rights, Dr. King is dead
Helen T. Gray has moved on.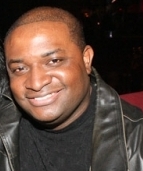 Blog King, Mass Appeal
KANSAS CITY — Trailblazing journalist Helen T. Gray, quondam religion editor at the Kansas City Star and First Lady of Pleasant Green Baptist Church, has migrated to that big holy institution in the sky. Helen passed away on Saturday amid complications from an illness. She was 81. Helen was hired by the Star in 1965, making her the newspaper's first black female reporter. She became the religion editor in 1971, a position she held until she retired in 2013. Helen opened the door for writers like yours truly to get hired (and fired) by the Star. Also, as a congregant of Pleasant Green, I recall Helen being extremely nice. "It's a loss for Kansas City," said Mary Lou Nolan, a former manager at the Star. "She always found something positive. I don't know if a person can be ecumenical, if that's a term you can apply to people, but she was all about faith, being a positive force in our community and in our lives, and always trying to bring people together through her work. She was really one of a kind."
Helen covered the local Civil Rights Movement and she interviewed Dr. Martin Luther King Jr. who enjoyed a brief layover in Kansas City. She was the only female reporter among a gaggle of male journalists to have media access to Dr. King. Helen described the hectic scene, saying she had to saunter alongside Dr. King to complete the interview. "I was trying to work my way toward him through all the news cameras when he saw me and made a path for me to walk beside him," Helen recounted. "And that's how I interviewed him, walking next to him." Helen also covered the riots in Kansas City after Dr. King was assassinated.
Helen's work was acknowledged by press associations in Kansas and Missouri.
She also garnered accolades from multiple groups including the Religion News Association.
"Helen was a longtime, well-respected journalist — especially in the faith community," said former Star columnist Lewis W. Diuguid.
"She covered all aspects of religion and she did it well, adhering to all of the canons of good journalism. Among her peers at The Star, Helen was the longstanding senior Black staffer, and everyone looked up to her for the knowledge and experience she was able to share with people. She was an exceptional human being, and I miss her."
Helen is the wife of David L. Gray, who served as pastor of Pleasant Green from 1959 to 1996 before he passed away.
She taught Sunday school and I was one of her students.
Helen, RIP.
You're gone but not forgotten.